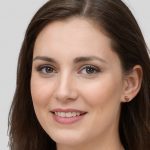 Elena Humeniuk
PPM Consultant
Reading Time:
3
minutes
Asana is a work management platform that helps project managers organize, track, and manage projects more efficiently. Asana can be used to create to-do lists, prioritize tasks, and check projects' progress with the calendar view. But managing multiple teams and projects on one platform increases the risk of human errors and data loss. A single erroneous click can delete mission-critical data. You'll need efficient Asana backup to protect data against these threats.
Why do project managers need Asana backup?
Asana offers a user-friendly interface and robust features for task and project management. You can use Asana to plan, share, organize, and manage your work. As great as they are, project management systems don't protect against human errors and accidental deletions. As a project manager, you'll need a reliable Asana backup and restore solution to mitigate these risks.
Automatic Asana backup reduces human errors and accidental deletions.
Inefficient backup solutions and strategies increase the risk of data loss.
Project managers need a robust Asana backup solution to restore deleted tasks and projects.
The best Asana backup solution helps project managers protect their data while eliminating time wasted on manual data backup processes. Working on Asana without automated backup and restore software increases the risk of downtime, damaged data, productivity loss, and extra costs.
Simplify Asana backup and restore processes
Complicated data backup and recovery increase project management complexities. The lack of reliable data protection can waste time and expose you to risks, such as accidental deletion and data loss. You must seek out an Asana backup software that automates data backup and allows you to quickly and easily recover deleted tasks, projects, or users.
How to back up Asana data?
FluentPro Backup provides reliable data protection for work and project management systems, including Asana. Project managers can rely on this solution to back up their projects and avoid data loss.
FluentPro Backup allows you to back up Asana projects, tasks, users, and workspaces.
Choose whether to back up all or specific projects.
Schedule automated continuous backups that save tasks and project versions whenever changes are made.
Restore deleted tasks or projects using point-in-time versions.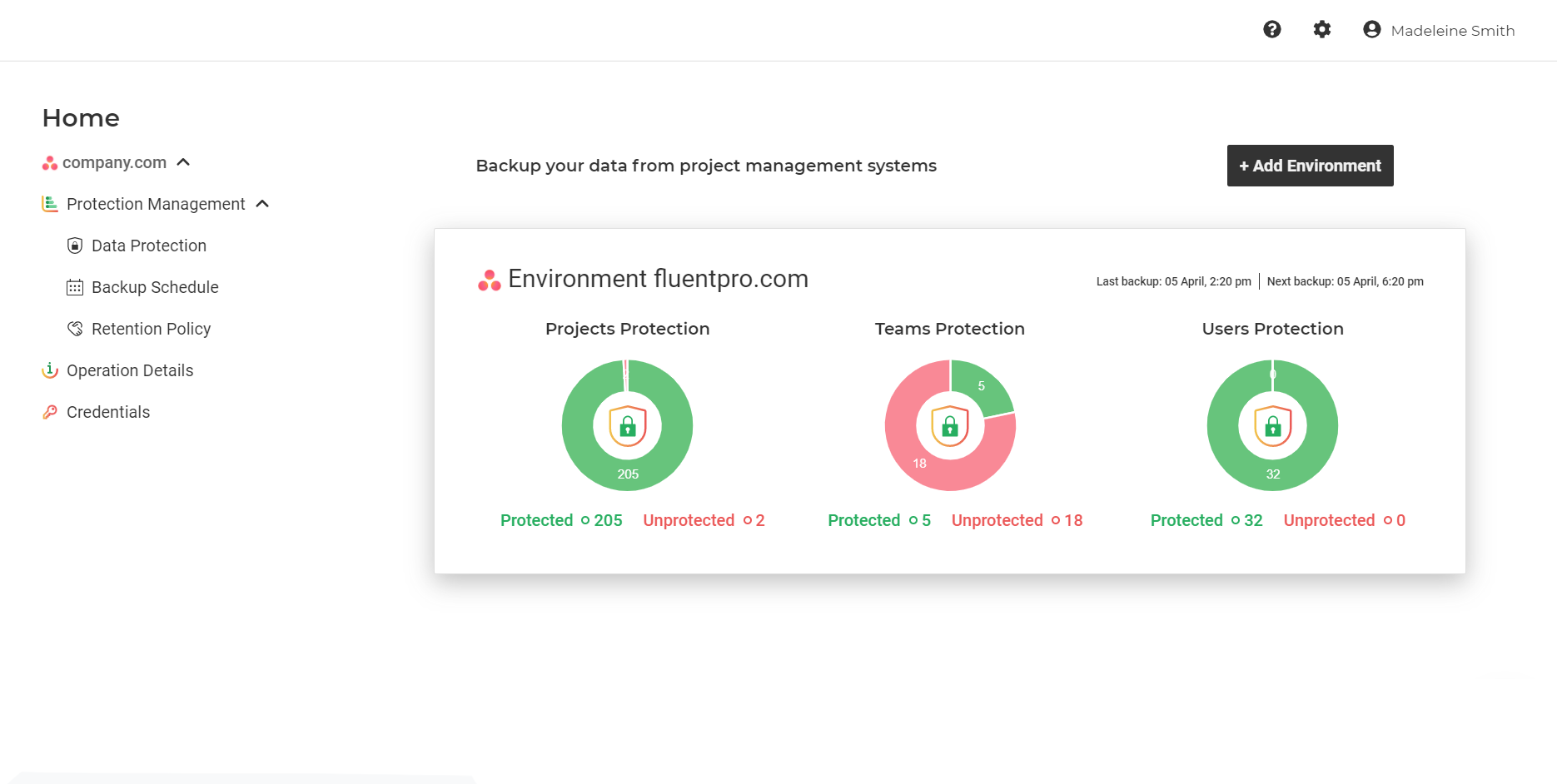 FluentPro Backup is the best way to back up Asana data and restore deleted tasks and projects. This solution runs on the secure Microsoft Azure, ensuring strong data security.
After signing up for FluentPro Backup, the onboarding wizard will open to allow you to add your first Asana environment.
First, select the Asana system, click connect, and log in.
Choose workspace to back up and click continue.
Then, select backup content and schedule the frequency of backups.
To restore a single project, open the Data Protection page and pick the project you need.
You can also restore data from the Operation Details page.
Open the full backup summary and choose the data to restore.
FluentPro Backup for Asana can help project managers reduce human errors and avoid data loss.
Protect your data to avoid risks
While Asana provides robust features that simplify your project management processes, it doesn't protect against human errors and data loss. Without a safety net, you risk losing mission-critical data due to accidental deletions or system failures. Don't wait for an accident to happen – back up Asana data using FluentPro Backup!
Benefits of using FluentPro Backup for Asana
Using FluentPro Backup for Asana offers several benefits for your organization.
Save time: FluentPro Backup offers automated Asana backup.
Reduce errors: This backup solution can help reduce human errors and protect your projects.
Avoid data loss: Asana backup solution can quickly restore deleted projects.
Data security: FluentPro Backup for Asana encrypts data with reliable protocols and ensures your projects are always in your control. It stores data in Microsoft Azure, renowned for providing world-class data security.
As a project manager, you need the best Asana backup and recovery solution to protect your projects. The ideal backup software should automate backup processes and allow you to restore accidentally deleted tasks and projects. Look no further than FluentPro Backup, the best backup solution for project managers working on the Asana platform.
How to backup Asana?
While Asana has powerful features that help you manage your projects more effectively, it does not provide backup features. Fortunately, Asana data can be backed up using excellent third-party solutions such as FluentPro Backup software.
How to recover deleted task in Asana?
Asana does not offer a means to recover deleted data or tasks. You should consider using FluentPro Backup software to back up your Asana data and recover it in case it is accidentally deleted. The software allows you to restore any version of your project automatically.
Request a trial
to reap the benefits of FluentPro Backup for Asana today
Request a trial