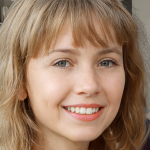 Valeriia Sitolenko
PPM Consultant
Project managers need powerful and comprehensive tools like MS Dataverse in the face of project-related obstacles. Such tools allow for effortless handling and arranging of considerable amounts of data. Thanks to different teams, jobs, and stakeholders being involved, project managers need a centralized repository to store, access, and transmit data easily. Another significant issue is ensuring the safety and dependability of information throughout the project's lifecycle. That's precisely where Dataverse comes into play. Learn more about Microsoft Dataverse and how project managers can use it to surmount these obstacles and achieve favorable results on their ventures explained in the article. 
What is Dataverse?
Dataverse, formerly referred to as Microsoft Common Data Service (CDS), is an online tool that helps businesses and developers create, save, and regulate essential information for running specific applications.  
It enables users to customize and define data schemas, establish tables, and secure structured or semi-structured information at scale. The tool facilitates seamless integration with several Microsoft offerings like Power Apps, Power Automate, and Power BI. In addition, it features handy tools such as data validation controls, business rules support, and security settings for efficient management of common data model.  
Notable among the tool's features is Dataverse for teams which provides a data storage and management solution specifically designed for collaboration within Microsoft Teams. It allows teams to create, share, and manage data and apps within the familiar Teams environment. 
How Does Microsoft Dataverse Work?
In its capacity as an effective company application tool, tables define Dataverse. The tool securely stores a series of tables that hold specific forms of data like names or salaries. For more straightforward tasks, there are preset tables available. There is also an option to tailor-make other meaningful ones through the Power Query feature and fill them with relevant information. All this ensures proficient running and uses within your organization. App developers can then employ the Microsoft Power Platform Dataverse to create rich applications that use this data. 
Integrating data into Dataverse
Dataverse is a flexible and cloud-based storage solution for various data types like relational, non-relational, and file management. With an outstanding ability to blend into cloud services like Azure, Dynamics 365, and Microsoft 365, Dataverse sets up seamlessly without technical complications. It also connects with requisites such as systems, apps, devices, and popular SaaS offerings. The tool promotes easy integration scenarios that require minimum coding efforts while delivering successful outcomes. What previously would have taken days or weeks can be accomplished in hours or minutes. 
MS Dataverse (a common data service) has additional features. For example, it supports virtual tables called "entities" that show real-time data from external sources on a user interface. These entities have read-only columns and can manage multiple data sources easily for scalability. 
Security
To ensure that only authorized users may access the environment, along with its related data and reports, Dataverse employs Azure Active Directory, access management, and IDtable technologies. Due to its Azure nature, Dataverse automatically encrypts the received, stored, and transferred data. 
In Dataverse for teams, a set of privileges is grouped using role-based security. Users may be directly assigned to these security responsibilities, or business units and groups inside the Dataverse may be assigned to them. 
Individual columns or "fields" in Dataverse can be shared with other users individually. However, because entity-level access control is insufficient for some business scenarios,  Dataverse offers a column-level security capability to provide better granular security control at the "field" or column level. 
An additional layer of security in this tool is the hierarchy: 
Manager hierarchy – A manager must be in the same parent business unit or the same business unit as the report to view the data.

 

Users seated below the manager will only see data on that level.

 

Position hierarchy enables cross-business unit data access.

 
Benefits of Microsoft Dataverse
Microsoft Dataverse offers numerous benefits that are essential for your organization. Here are the key highlights: 
MS Dataverse supports integration with various business applications and third-party systems. Each pre-built connector simplifies the integration process, enabling a wide range of enterprise scenarios requiring minimal or no code. 
Once set up, Dataverse is easy to manage. Both data and metadata are securely stored in the cloud, granting peace of mind without needing constant IT intervention. 
Dataverse enables the creation of paginated reports and interactive dashboards, while interoperability with Power BI streamlines the process of generating insightful reports and visualizations. 
Dataverse Microsoft provides various advantages that enhance seamless data-sharing functionality between applications, particularly for organizations utilizing Dynamics 365. Users can make informed decisions and streamline workflows efficiently by granting access to real-time data. 
This excellent platform offers effective solutions such as user authentication and access control features that ensure safety protocols are in place to protect confidential data and privacy. 
Dataverse schema can be easily adapted to meet a business's functional requirements, regardless of its size or intricacy. This includes various options such as Business Process Flows, Plugins, Workflows, and Power Automate Workflow, which can expand your software's capacities. 
Regarding Dataverse pricing, you can choose the option that best suits your business: pay-as-you-go and subscription plan licensing.  
Final Word
MS Dataverse is a handy tool for project managers that want to overcome hurdles and achieve favorable project results. The ability to store, share, and access project-related data from one centralized repository allows you to manage a vast database effectively. Its seamless integration with other applications/programs within your framework and its robust security features make Microsoft Dataverse a comprehensive and adaptable management solution. In addition, it meets today's standard of intense collaboration demands amidst growing concerns about data privacy and protection. 
Find out how to protect Microsoft Dataverse against any risks 
Learn more