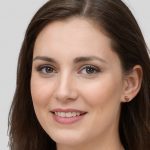 Elena Humeniuk
PPM Consultant
Smartsheet is an online management software that helps businesses and teams to collaborate on projects and processes. According to Forbes, at present Smartsheet software is used by 72 percent of the Fortune 500 companies. So, if you're a project manager, IT administrator, or business owner looking to learn more about Smartsheet, you've come to the right place.
Read the software overview to learn about its features, usage, and a reliable backup solution to protect all your work with Smartsheet.
Smartsheet Overview
Smartsheet is a spreadsheet-based work management tool that monitors projects, collaborates with teams, and manages tasks. Its popularity comes from appealing to various business users, particularly project managers. Smartsheet differs from standard project management applications in that it focuses on collaborative components of project management rather than schedules and tasks for a single user.
Critical features of Smartsheet include planning, tracking, automating, and reporting. Smartsheet allows you to invite people to use your sheet to emphasize its collaboration features, even without a license. You can also send reports to your teammates and save them as PDF, Excel, or Google Sheets files.
Suppose you're using Smartsheet for project management. In that case, you'll appreciate the permission control feature, which allows you to determine permission levels and whether users with access can edit or only view the spreadsheet.
Furthermore, because Smartsheet is a cloud-based application, all your data is saved in the cloud. This allows you to access Smartsheet on various devices, including mobile devices, via an app.
Integrations
Smartsheet integrates with various collaboration, productivity, and business apps, including Microsoft Teams, Creative Cloud, G Suite, Slack, Jira, ServiceNow, Salesforce, Dropbox, etc.
Smartsheet also integrates with third-party apps and cloud-based business solutions. If a team already uses one of these apps, all left is to set up an integration to link the two programs' data.
What is Smartsheet Used For?
Planning, tracking, automating, and reporting are critical features of Smartsheet. However, the software has a much broader range of applications.
Smartsheet saves time by sending project task reminders and status updates to your team via email. You can also collaborate with your team by inviting other members to participate on a sheet.
Smartsheet also allows you to set up automated notifications, such as delivering an easy-to-update form to employees allocated to various duties. You can hold group discussions and attach files within the sheet row. You can also share the sheet via a URL so anyone with access permissions can see it.
How to Use Smartsheet
Smartsheet's work revolves around customizable spreadsheets that contain information about your projects. You can start with a blank sheet or select a template from Smartsheet's expensive library.
Grid, Project, Task List, Form, and Cards are the five different types of sheets available in Smartsheet. Each sheet may be viewed in several ways, including a spreadsheet-like grid view, Kanban-style cards, Gantt charts, and a calendar view, which has long been the focus of Smartsheet's offering.
Users can enter a range of project information on each sheet, such as a description, status, due dates, and which person has been assigned to perform a task. In addition, users can attach files, leave comments, and request updates, among other things.
Users can create custom reports that include data from multiple sources from multiple sheets. Dashboards, which combine widgets like charts, metrics, and reports, can be drawn up to provide a comprehensive overview of data within sheets.
Aside from that, workflow automation can be configured with various triggers and actions, such as multi-step approval processes or Slack notifications for approaching deadlines.
Smartsheet Data Safety
Security is a significant concern with any communication and project management software. Smartsheet security partners with top-tier hosting companies, enabling multi-site data redundancy and hosting on Amazon Web Services (AWS) facilities.
It collaborates closely with third-party security experts, conducts annual security reviews, and provides multi-layer data access rights to keep your data safe. This ensures your partners' security and includes a review of policies and procedures.
In addition, the solution constantly analyses new security threats and implements updated countermeasures to prevent unauthorized access, unscheduled downtime, and more.
Smartsheet Backup
Protecting all your data is just as important as the data itself. And to do that, there are few better alternatives than Smartsheet backup.
PMO directors and PPM administrators must worry about reducing human errors, automating project backups, data security, and recovering data in the event of data loss when managing hundreds of projects containing mission-critical data.
And that's where FluentPro Backup comes in to protect your system from data loss and corruption. FluentPro Backup for Smartsheet is a cloud-based platform protecting project management systems that can assist you in terms of:
Automatically creating project backups.
Quickly restoring information from a backup copy in case of loss or corruption of data.
Protecting sensitive information from human errors and data loss.
Carrying out automated point-in-time version recovery.
The FluentPro solution stores data in Microsoft Azure to ensure air-tight security and reliability. Because backup data is encrypted, it provides maximum confidentiality. So, if you're looking for a reliable backup and restoration solution to keep your data safe, look no further than FluentPro Backup.
Final Thoughts
FluentPro Backup is a reliable backup solution for Project for the Web, Trello, Asana, Monday.com, and Smartsheet. Backups can be performed continuously, and project versions can be saved even as changes are made. So even if data loss or corruption happens, PMO directors and PPM administrators can restore specific data from the point-in-time version.
Interested in FluentPro Backup for Smartsheet?
Schedule a free demo today to see how it works!
Contact us