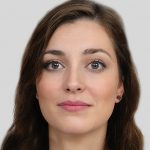 Anna Shalomova
PPM Consultant
Making fact-driven, confident decisions has always been essential for any organization. However, there's so much data available to project managers, development directors, and CEOs these days that one can be quickly overwhelmed and confused. For this reason, we've decided to invest our expertise in creating solutions for Portfolio Management and introduce our Power BI products for Project Online easy reporting and simple PPM data visualization.
The Power BI Pack for Microsoft Project Online is one of the most anticipated products in our Power BI lineup. Once you start using it, you get to expand portfolio visibility, drill down to the tiniest project detail, and generate reports on all primary aspects of your PPM activities, including forecasting on risks, deliverables, and financial trends.
Each report in this pack is created with data-driven decisions in mind that are crucial for a project, portfolio, work, and team. As a part of FluentPro Pack for Microsoft Project, we provide the following standard reports:
General:
Project-related:
Project Work Summary
Project Cost Summary
Project Variances Summary
Project Governance
Resource-related:
Resource Summary
Resource Utilization
Resource Allocation Analysis
Resource Governance
Resource Engagements vs. Assignments
Resource Timesheet Summary
Resource Timesheets Governance
Benefits 
Connecting Power BI for Project Online empowers all stakeholders with complete and real-time data visibility. Instant and beautiful dashboards are at hand and ready to be adjusted in a matter of seconds, making the correct information available in time for confident, informed decisions.
About FluentPro Software Corporation
FluentPro Software helps organizations simplify and automate migration, implementation, configuration management, data protection, and integration of the Microsoft PPM solutions. Since 2010, over 500 leading enterprises use FluentPro software to effectively manage Microsoft PPM Platform solutions, including Microsoft Project Online, Microsoft Project Server, and Power Platform. The company provides software and services to some of the largest businesses in the world, including Microsoft, NBS Universal, Good Year, Abbott, BOSE, Valeo, Cyberport, and Gulfstream.
FluentPro offers migration, disaster recovery/backup, configuration management, implementation, administration, business intelligence, and report development solutions.
Schedule a call
to find out how FluentPro can help your business
Contact us