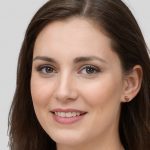 Elena Humeniuk
PPM Consultant
In any industry, the success of projects determines the organization's growth and profits. Project management enables your team to deliver results that directly impact the company's bottom line. In this article, we talk about all the essential aspects and your ideal project management guide.
Project Management
Project management is a process that involves:
Breaking down a project into project management tasks
Assigning those tasks to team members
Monitoring the project's progress
Making necessary adjustments
The project management goals are to ensure the success of a project and keep everything and everyone on track to ensure the timely delivery of results.
A good project manager assigns people with the right skills and knowledge and ensures they work together. They must ensure that everyone understands their responsibilities and the project is concluded without compromising time, cost, or quality.
Why is project management important?
An effective project management process can revolutionize the team's workflow and help it run smoothly. Here are some critical benefits of project management:
Increases efficiency by ensuring everyone follows a standardized approach
Ensures focus and direction
Allows proper planning of budgets, resources, and timelines
Promotes greater collaboration among teams, stakeholders, and clients
Optimizes workflows that contribute to employee satisfaction
Facilitates project risk management
Project Management Methodologies
Project management methodologies consist of the principles and procedures that help you structure your workflow and produce the deliverables more efficiently.
There is no appropriate project procedure. So, a project manager applies the process that best suits the project's objectives and team's capabilities. But how should you go about your assignments? Let's look at some ways to tackle your next project.
Traditional Methodologies
These project management methodologies take a linear approach. Here all project management tasks are executed in a sequence.
Let us take a brief look at the three principal traditional methodologies.
1. Waterfall
In Waterfall, you outline tasks from beginning to end and work in that order. It provides an organized overview of the project. Here, you can't go back to the previous step once it's completed.
2. Critical Path Method (CPM)
In CPM, you identify the most critical tasks of the project and link them up to form a path. It provides a clear vision of which duties are essential. However, prioritizing tasks is challenging.
3. Critical Chain Project Management (CCPM)
In CCPM, you focus on the available resources and allocate time buffers to meet deadlines.
Agile Project Management
Agile teams work in iterative cycles and modify deliverables according to customers' changing requirements.
Scrum
A scrum master is responsible for the project's success in the scrum. He arranges regular meetings to ensure everyone is on the same page.
Kanban
Kanban teams add tasks to customizable dashboards and evenly distribute the workload.
Extreme Programming (XP)
XP focuses on the customers' feedback and accordingly modifies sprints to improve quality.
Besides these, there are many other project management methodologies. Ultimately, it is up to you to choose the one that suits your project better.
Project Management Software
Project management software can be a powerful tool for project managers. You can use them to schedule tasks, manage resources, estimate deadlines, communicate with teammates, document finances, and many more.
One of the most popular Microsoft project management software is Project for the web. It supports multiple project management methodologies, allowing you to find the optimal option for your project.
Moreover, Microsoft Project for the web lets you view your tasks in multiple modes. Board view and Grid view allow you to organize your projects easily. In addition, you get access to fully customizable task boards.
You have complete control of your reports that you can use to get valuable insights on your project. As a result, you can better manage your resources and optimize your workflow.
However, to fully utilize Microsoft project management software, you'll need more than the general technical knowledge of a project manager.
Final Words
Project management helps businesses develop new products and services, transform internal business processes, and create value for customers when done correctly. However, it might decrease efficiency and waste resources if you don't manage your projects properly.
That said, project management isn't the most straightforward feat. Even proficient project managers find it difficult to accomplish every project perfectly.
This is where FluentPro comes in.
With FluentPro, you can implement your organization's best project management practices. It offers multiple Microsoft Project integrations that you can incorporate into your projects easily. You can also back up your projects to keep them secure and prevent data loss.
Interested in giving FluentPro a shot?
Contact us today and see how our services can help your project needs!
Contact us