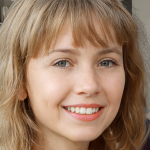 Valeriia Sitolenko
PPM Consultant
As a project manager, you have a lot on your plate. You're leading your team to deliver results on time and within budget, managing various tasks simultaneously, and handling sensitive information. But Microsoft Dynamics 365 Project Operations security is one aspect of your job that you might be overlooking. 
With all the sensitive information and critical data that you store in your Dynamics 365 Project Operations (D365), you must take the time to implement D365 security best practices. Not only will this keep your team and projects safe, but it will also ensure that your valuable information is protected.  
In this article, we'll review the top Dynamics 365 best practices for security that every project manager should know so you can take your security to the next level. 
Dynamics 365 Security Best Practices
Any project manager knows the importance of Microsoft Dynamics 365 security. With sensitive data and confidential information being stored in this system, it is essential to implement robust security measures to protect your projects.  
Here are a few Dynamics 365 best practices that you should consider incorporating. 
Multi-Factor Authentication (MFA)
Implementing multi-factor authentication for users accessing Dynamics 365 Project Operations is a great way to enhance security. This requires users to provide multiple forms of identification, reducing the risk of unauthorized access. 
User Access Control
Implementing user access control is essential to ensure that only authorized users can access sensitive data within Dynamics 365 Project Operations. Set up role-based access control, granting users the minimum permissions they need to perform their job. 
Regular Backups
Regularly backing up your D365 Project Operations data is crucial during any unexpected disaster. Consider using a third-party solution like FluentPro to automate the process and keep your data secure. 
Limit Access to Sensitive Data
Limit access to sensitive data within Dynamics 365 Project Operations to only users who need it. This protects your data by reducing the risk associated with unauthorized access. 
Data Encryption
Encrypting data stored in Dynamics 365 Project Operations is an important security measure to protect against data breaches. Consider using encryption technologies like SSL and TLS to encrypt data in transit and rest. 
Audit Logging and Reporting
Audit logging and reporting are essential security components in Dynamics 365 Project Operations. Audit logs can help you track user activity and identify suspicious behavior while reporting tools can provide detailed insights into user activity. 
Following these best practices, you can keep your Dynamics 365 Project Operations secure and protect sensitive information.  
FluentPro: Dynamics 365 Backup and Restore
Data protection is a top priority for any business, and the same goes for Dynamics 365 Project Operations. Regular backups ensure you never lose important data and can quickly recover it in case of unexpected events like human errors or accidental deletions. 
Although Dynamics 365 provides a range of security options, you need a solution specifically designed to meet the needs of project management systems to make the most of them. 
That's where FluentPro Backup for Dynamics Project Operations comes into play. It is designed to help users keep their project data safe and secure. Offering tailored and project-specific functionalities, this solution provides automated continuous backup and restore of Dynamics 365 Project Operations. 
Benefits
A solution like FluentPro Backup can make a real difference in your Dynamics 365 Project Operations. It comes with top-notch security features. More importantly, you can rest assured that you have backup Microsoft Dynamics 365 data which you can quickly restore. 
FluentPro Backup provides full automation of the backup process. You can set your backup schedule and know your data is continuously protected.

 

If anything goes wrong, FluentPro Backup speedy and simple restore feature will minimize any disruption to your work.

 

We're all about security. Keeping mission-critical data safe is essential, so FluentPro Backup includes top-notch security measures to ensure that your projects are always protected. All project data is stored in Microsoft Azure. You can relax knowing your projects and data are in good hands.

 
Finally, FluentPro is user-friendly and easy to use. Its interface is straightforward and intuitive, making it accessible even for those without technical expertise. Focus on managing your projects and leave the tech of backing up your data to FluentPro Backup.

 
Conclusion
Dynamics 365 Project Operations is a powerful tool that can streamline your business processes, but it's important to prioritize security to ensure the safety of your valuable data. Implementing the proper security measures and having a solid backup and restore plan is a need, not a want. 
Solutions like FluentPro Backup can automate the backup process, making it easier to ensure your data is protected so you can feel confident that your projects and data are safe.  
If you're a project manager looking to ensure the security and safety of your Dynamics 365 Project Operations, FluentPro Backup for Dynamics Project Operations is the way to go. 
Request a quick demo
to see how FluentPro Backup can protect your projects
Book a demo