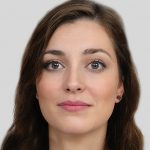 Anna Shalomova
PPM Consultant
Project management trends refer to those areas on the functioning of which depend on the success of any modern business. Different elements of business strategies can be improved by themselves, but without quality project management they will be non-consistent and fragmented. Therefore, any manager and his/her team should keep abreast of project management trends. This will make it possible to react promptly to the dynamism of the market and adapt their strategies to real-life challenges. Based on the trends that are relevant now, one can make predictions for the nearest future.
Strategic Influence of Project Management & Its Growth
Since the organizational structure of companies is now becoming less hierarchical, project managers need to possess more strategic thinking. There is simply no need for numerous middle management staff because project managers take on some of their responsibilities. This means that now one of the project manager's tasks is to think in general about the organization. There is even a rethinking of this activity. And the specialization itself smoothly passes into "the manager who manages the creation of value." Such a person is now responsible not only for financial results but also for project philosophy. It is more difficult, but, at the same time, more interesting.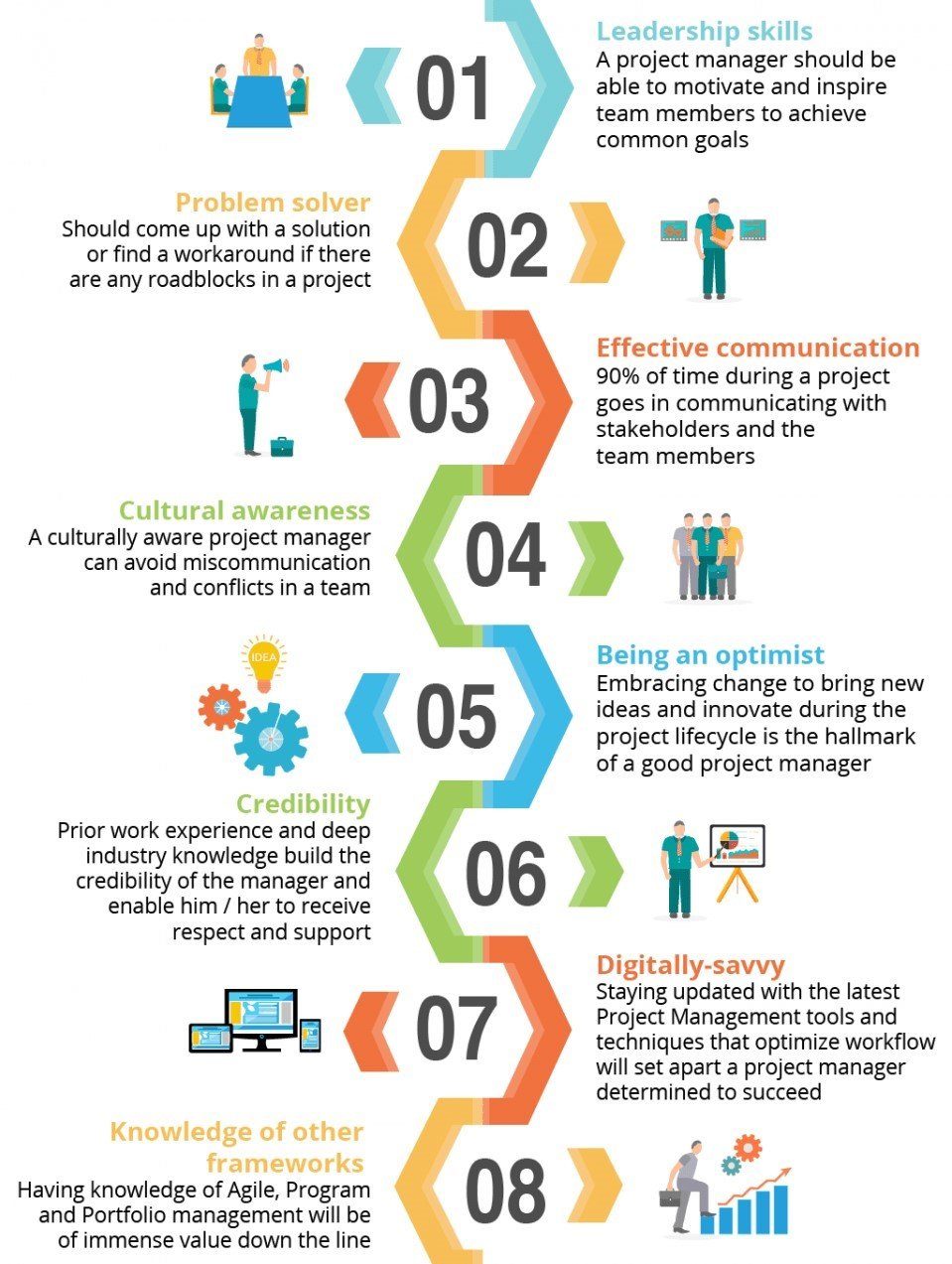 Change Management
Modern business requires very flexible thinking according to project management trends. Any project leaves a mark in the company's activity that makes it change. We are talking about the impact of new accumulated experience on the development of a common strategy. The trend of today's effective project management is the ability to work in changing conditions and accumulate the results of these changes. At the same time, these circumstances produce a new problem – it is very difficult to find those people who are able to deliver quality in changing conditions. Knowledge and trends become more flexible. Trends are changing rapidly. Therefore, project managers must accumulate new experience already in the process of working on projects. This is tantamount to new learning in practice. A high level of adaptability becomes an integral part of the professional portrait of the project manager.
Distributed Teams on a global scale
At present, the trend is quite common, when an international team is working on one project. For the information technology industry, this trend has already become the norm. Therefore, successful project managers must put a lot of effort into adjusting the work of a team consisting of people living in different time zones and separated by a language barrier.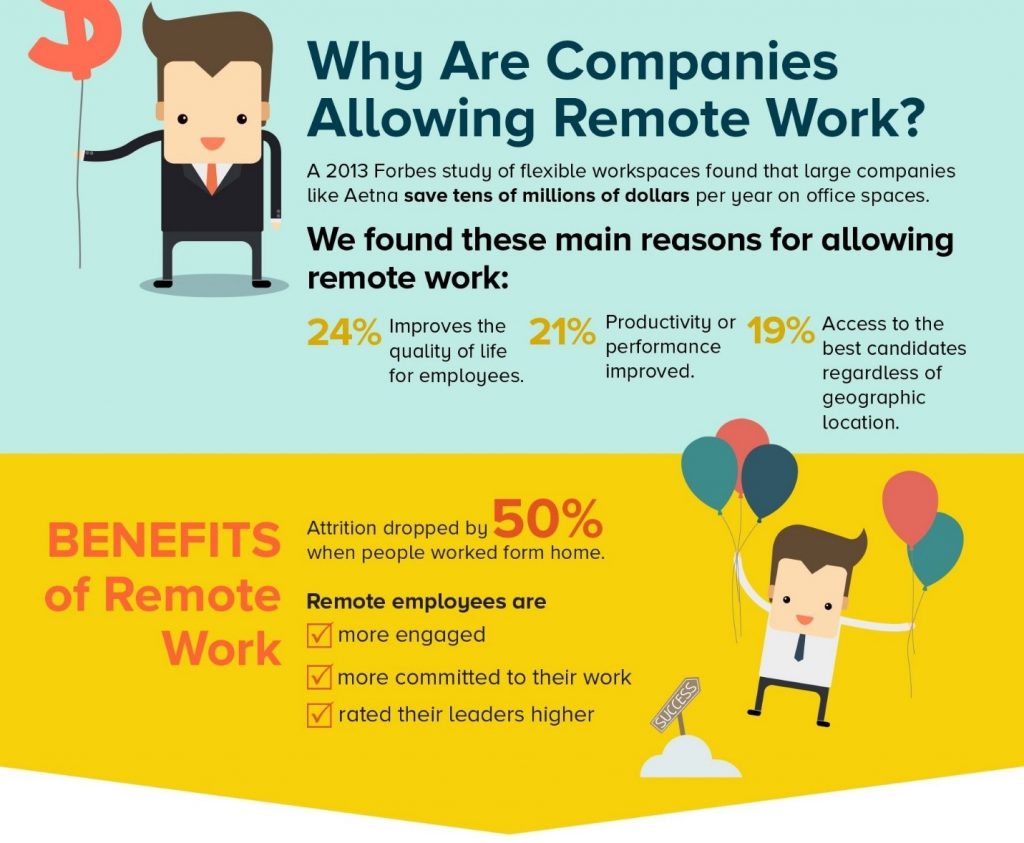 Next-Level Automation
Cutting-edge technology for data management has made its way into project management, specifically through software. PMs have historically been reliant on software like Microsoft Excel for data entry and analysis and Microsoft Project for project management. However, better tools have become available. Repetitive tasks can be automated, increasing efficiency and allowing workers to dedicate more time elsewhere to higher-value work.
Optimizing and managing lifecycle and configuration management will become much easier with the opportunity to let the software create take care of your backups, while PMs can take a more top-level strategizing position. Automation will become an indispensable project management trend, as it allows PMs to increase their productivity and reduce their workload. In the future, automation will become a PM's strongest asset. Here's where FluentPro Governance and Administration Suite will become your best ally. It is a completely powerful toolset for managing Microsoft Project Online environments lifecycle, reduces administrative burden, saves time, eliminates configuration management mistakes simultaneously implementing disaster recovery capabilities.
Going to the Cloud
Cloud migration of business and project management processes may sound like a technological silver bullet catapulting the organization to an overnight success. It is a facilitation tool that can add a critical aspect of process improvement success. By moving the processes to the cloud little by little, you can pinpoint the problems and fix them in small batches and stop them at conception, not letting them come at you like an avalanche. For example, Microsoft Project Online migration with FluentBooks will help you optimize costs and utilize your resources more effectively.  It also allows you to:
Deploy the platform in hours instead of days
Use unlimited PPM instances within a single tenant
Access insightful portfolio dashboards to help your decision making
Work from anywhere with a Mobile Timesheet iOS application
Get even more insights with easy Power BI integration
Integrate other third-party BI tools and establish a data-driven portfolio management
Improve disaster recovery capabilities with Project Online backup
Reduce budget overruns due to better visibility
Therefore, project management in the cloud, if migration is done right, offers many benefits.

Enterprise Integration and Coordination
Innovation in organization and work structure, coupled with agile methodology, means many organizations are working with fluid "flow to work" methods. This comes with a set of challenges for management. The ability of information to flow up and down is fast becoming a major concern in forward-thinking organizations. One of the useful "side effects" of the integration trend is internal visibility. PMO executives and managers have instant access to all the updates from third-party systems for smart data-driven decision-making. Integration Hub is the tool that sets exactly this goal to help your teams and your systems to "cooperate" on another level.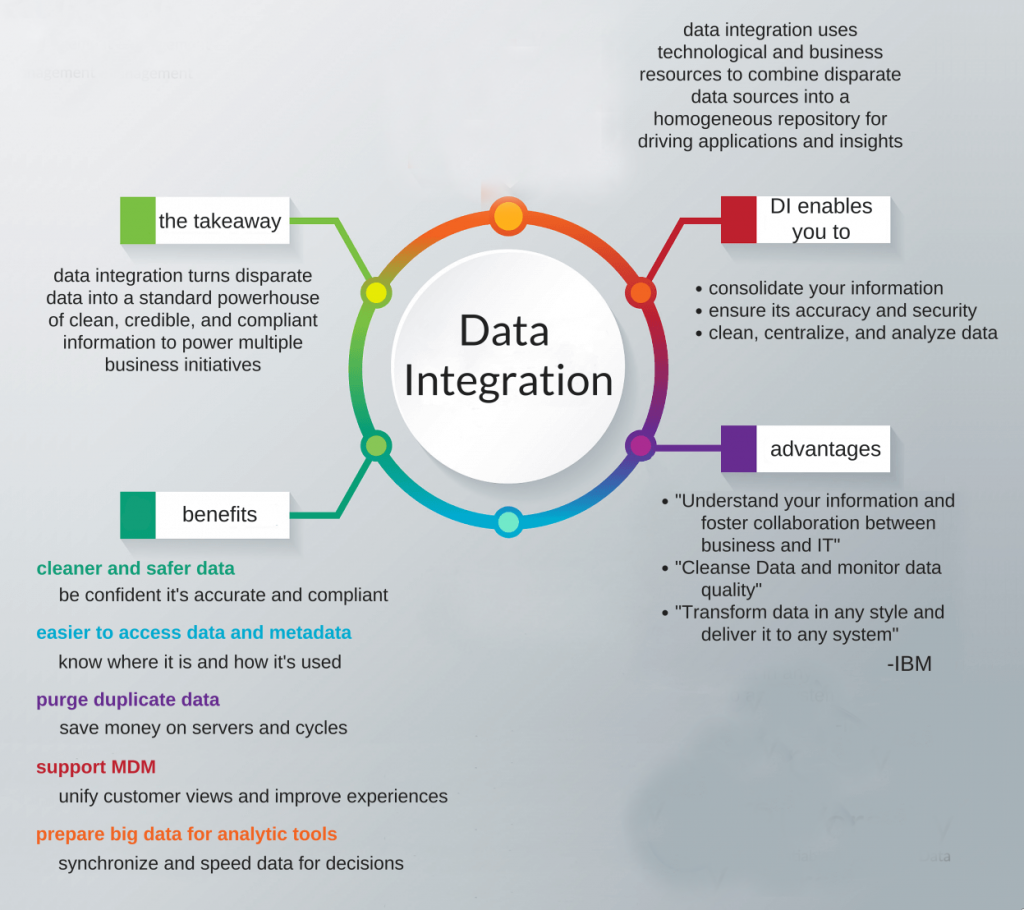 It helps optimize processes, add universal scalability to all the apps "in our employ" and save your teams a lot of time and manual work. With Integration Hub your teams will receive new tasks and updates from PMs directly in the systems they use, which allows them to focus on their work and project delivery. The solution supports multiple integration scenarios and provides portfolio visibility across systems and teams. That said, imagine that you don't have to spend half a day on meetings anymore. That's what integration can bring to your organization. And don't be afraid to turn to BI even if you're a small enthusiastic team, not yet a gigantic enterprise – Power BI is a suitable platform for businesses of all shapes and sizes.
Increasingly Integrated BI systems
Business intelligence software is expected to become more embedded in well-established workflows. Many vendors are working toward this increased integration already, with application programming interfaces (API) allowing for data analysis within users' existing systems. Integration abilities are expected to expand in BI software from the inside out, simultaneously offering third-party functionality from within a business intelligence tool while also implementing BI capabilities in other applications. Todays' market is so focused on getting the most out of your data, that it already has tools to create insightful BI reports with one "magic move".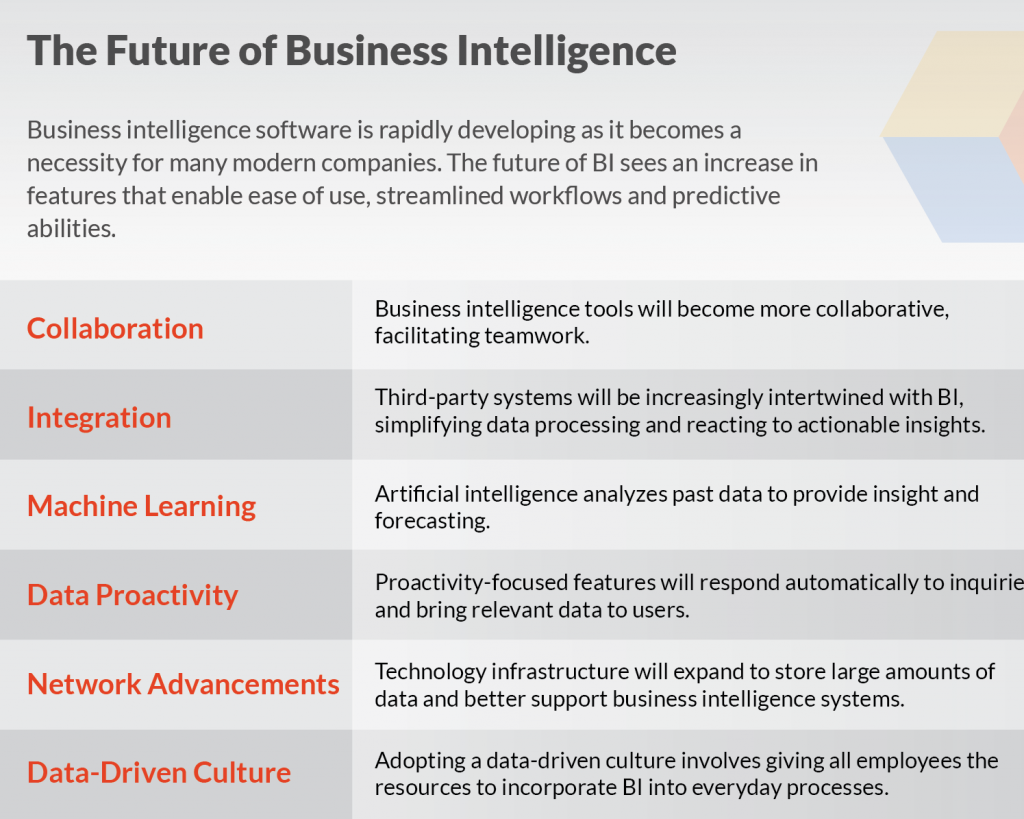 For example, Power BI reporting solution for Project Online. This is a data-driven solution that has been created by FluentPro to:
Help your business grow
Get full and real-time visibility of Project Online data.
Use instant dashboards, available at any time.
Create, adjust and manage your reports in a matter of seconds.
Make the right information always available
FluentPro's Power BI reporting solution for Microsoft Project Online allows easy reporting and simple PPM data visualization and enables project managers, development directors and CEOs to gain all the needed insights for smart and data-driven decision making. It is customizable and flexible: if you need anything changed or need to create a new dashboard, you can do it quickly and with no effort. Such solutions open a whole new world of reporting to Project Online users.
As long as we're talking "improvements" you should know that Power BI is compatible with pretty much any PM system you've got. And it's not like FluentPro's got "dibs" on integrating powers of Power BI, however, our consulting team is here to make any of your "compatibility dreams" come true. If you've got any ideas on improving your business analytics capabilities improve with Power BI – you should definitely check out FluentPro's Power BI Consulting Service.
By the way, there are already fancy and useful Reports Pack for Office 365 Planner. It is a ready-made Power BI reporting solution for Microsoft Planner with 20+ preconfigured reports and dashboards. It enables you to get full visibility of Planner data. All you need is 10 minutes of your time to "get the pack going":
Full visibility of Office Planner data
Instant and beautiful dashboards
Real-time project data display
Ability to adjust reports in a matter of seconds
Building project dashboards and reports for Office 365 Planner have never been so fast and easy for end-users. It takes literally seconds and gives access to dozens of charts and components that display real-time project data.
"Employee Skills Investment"
For a company to be truly successful, it's not enough to focus only on the needs of customers. The need of employees for professional self-development should also be met. Inviting top trainers and experts, paying for additional training at masterclasses and professional conferences – all this now belongs to the priorities of not only Internet giants but also small companies. Teamwork is transforming, and management understands that long-term relationships with one team are much more effective than seeking the services of third-party specialists. It is better to train your employee once for new knowledge than be constantly outsource strategically important functions to external providers.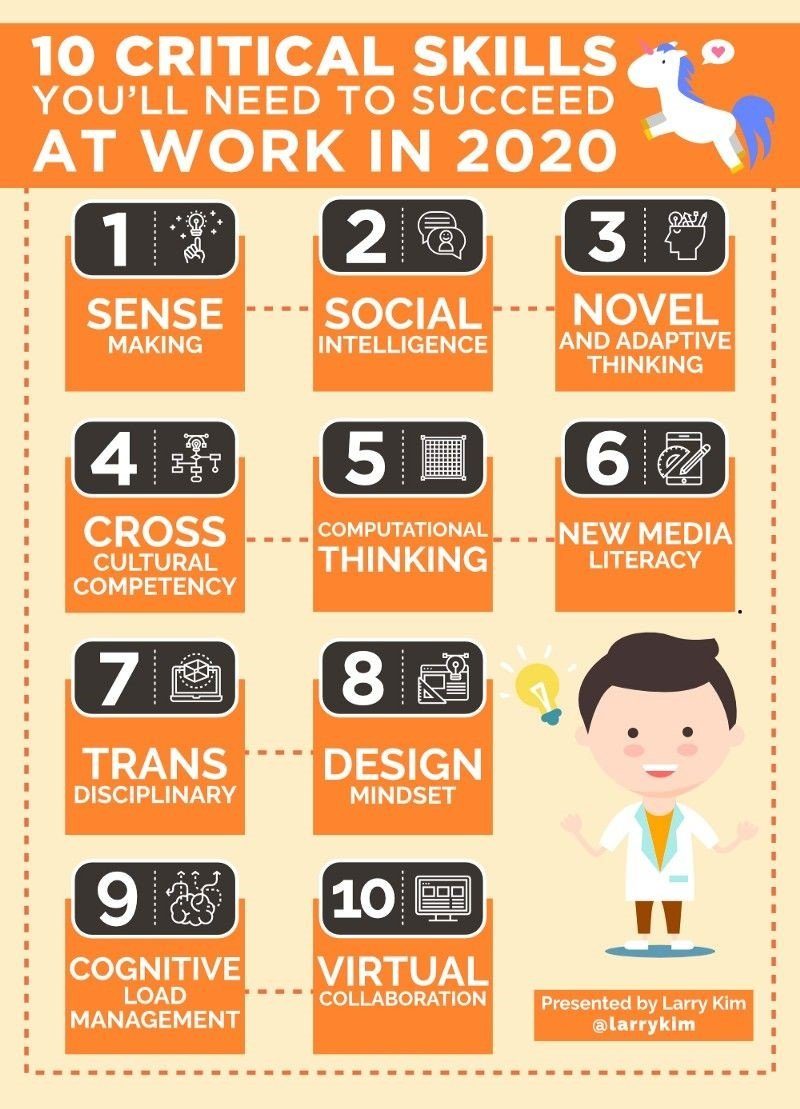 Design-Driven Thinking
This type of thinking will help you in developing solutions that use an integrated approach. They can be borrowed from engineering practices in conjunction with ideas from the arts, business, social sciences. For those professionals who lead projects, design thinking is very important because it is a tool for several important tasks at once:
Development of the essence of the project;
Requirements definitions;
Search for solutions for atypical problems that may arise during work.
Companies that occupy leading positions in the modern market help their project managers to master approaches to web design and design management, as well as innovation in management activities.
Finally
Summing up the main project management trends, which are relevant now and will not lose influence in 2020, it is worth mentioning the following aspects:
Increasing the influence of managers in the overall teamwork strategy;
Adaptability in changing conditions;
Change management;
The ability to interpret complex business processes;
Talent management;
Design thinking as a new type of creative approach;
Increasing the number of international teams in modern business;
Integration of project thinking in all parts of the work process;
Management of the realization of benefits;
Business is becoming more complex, but at the same time more exciting. Companies that are not afraid of challenges and can maintain their current image in changing conditions get every chance to be successful and maintain their growth.
Schedule a free consultation
to find out how FluentPro can help your business
Contact us