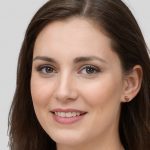 Elena Humeniuk
PPM Consultant
As your business grows, it is essential to keep track of and manage the different workflows in your organization. But how can you streamline the workflow? Easy – use a project management tool.
Asana is a web-based project management tool that helps companies organize and track their workflows. This article will talk about using Asana for project management.
Asana: Overview
Asana is a web-based project management platform that companies use to streamline workflows. When businesses grow, their processes become more complicated.
From creative production to customer onboarding and everything in between, Asana helps you deal with these complications by making it easy to keep an eye on everything going around your business.
Features: Asana for Project Management
We've already mentioned that it offers many powerful features for project managers. But how can you maximize its utility? Let's look at some of its best features.
Workflow Builder
Asana helps teams build systemized workflows. These workflows help teams connect multiple processes from start to finish. You can automate workflows to save labor time and instantly integrate tools to get data.
You can also templatize workflows to start working on similar projects immediately.
Integration
Its ultimate objective is to provide clients with one platform to manage all their work. You can bring all your tools and data to Asana for easy access.
Moreover, you can build your custom app and use them for custom solutions catering to your team's specific needs.
Automation
The platform provides automated features. As a result, you can spend less time doing routine tasks and focus on more impactful activities.
Reporting
Reporting is a crucial aspect of project management software. You can see how each group member contributes to a process or project. Get insights on your team's progress in real-time. It helps detect problems before there are consequences.
Different charts make it easy to interpret and report the plethora of data. The detailed reporting features make a lot of firms inclined to use Asana for project management.
Desktop and Mobile Application
You can utilize Asana both on your desktop and on your phone. Mobile application is available on both Android and iOS. Keep track of everything related to your business right from your fingertips. All the features are available across all the platforms.
FluentPro Backup solution
Being a project management tool, Asana includes a lot of data. There is always an increased risk of data loss or other damage caused by human errors. It can lead to irreversible consequences for organizations like productivity and financial loss.
FluentPro Backup provides automated backup and Asana recovery. So, all your data is protected and can be recovered in data loss or corruption. The entire platform is cloud-based and stores data in secure Microsoft Azure.
IT administrators can back up all project data or just specific elements. After setting up a schedule, the system looks for any project changes and saves a backup version. When an emergency happens, you can recover the point-in-time project version automatically.
Get more information on how FluentPro Backup for Asana works.
Final Words
Asana project management software enhances and streamlines an organization's workflow. It provides reliable Asana security features against possible disasters. However, handling tons of sensitive information, you may need an additional layer of protection with flexible features.
FluentPro Backup offers advanced protection for Asana software. Providing continuous automated backup and restore of point-in-time project versions, this solution eliminates data loss, document corruption, and other damage caused by human errors.
Learn more by reading The Complete Guide for Asana Backup and Recovery
Read now