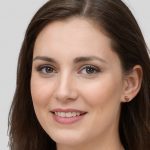 Elena Humeniuk
PPM Consultant
Trello is a cloud-based project management software known for its ease of use. Trello for project management is a prevalent choice thanks to the real-time activity feed, extensive range of integrations, option to invite non-members, Kanban boards, and more.
Trello software allows users to manage almost everything, from calendars to client information. The program contains a wealth of business-critical data that are key for your day-to-day operations. But with all that sensitive data on the line, software security against data corruption and loss is a concern. Fortunately, you can take a few steps to keep your Trello data safe.
Is Trello secure? If you're having doubts, you've come to the right place. Read on as we talk about Trello secure features and how to backup Trello in this article.
Trello Security Overview
Trello oversees the platform's development, infrastructure, and disaster recovery. Web app providers like Trello deploy dedicated security teams to ensure that their infrastructure does not fail, which is one of the several advantages of using a managed service.
However, the user is responsible for password security, permissions granted to users and third-party apps, and backups of the data they enter their accounts. It is where the risk of human error remains.
Despite Trello robust security protections, data loss, corruption, deletion, and other errors are still possible. After a security breach, the Trello secure team can restore the entire platform to the most recent backup, with only minor downtime for users.
Trello runs a full encrypted backup every 24 hours using its macro-backup capability. It protects you against incidents on their end that affect their entire database and every other user. However, you cannot use their backups to restore a single account or a subset of your data to a specific point-in-time version, such as a board, list, or card.
So, if you ask us, "Is Trello secure?" then our answer will always be a big "Yes."
Trello Account Security
With Level 1 PCI DSS certification, Trello software ensures that user accounts are safe by keeping its security measures up to date with industry best practices. The software complies with all six PCI requirements, including:
Maintaining a secure network
Implementing strong access control measures
Maintaining a vulnerability management program
Protecting cardholder data
Regularly monitoring and testing networks
Maintaining an information security policy
But beyond the compliance measures, Trello suggests using JSON or CSV exports of your data as a workaround.
Manual Trello Security Measures
While Trello suggests having a CSV export is a way to create a backup of your Trello account, the method is neither ideal nor user-friendly because:
Trello does not have a dedicated CSV import option. Manually importing data into Trello or using third-party applications can expose your Trello account to additional security risks.
You must remember to update your backup CSV files manually regularly. If you have a sudden problem, you could end up with out-of-date backups and only outdated exports accessible for recovery.
You can't import images into CSV files. So, in case you lose all your attachments, you'll have to restore them manually, which might take hours or days.
Aside from CSV, Trello recommends using a JSON export to back up your Trello account. However, there are flaws with this strategy as well. For instance:
It is currently impossible to replicate a Trello board using a JSON export. So, even if you frequently export your boards as JSON files, you'll have to reconstruct them manually if something goes wrong.
JSON (JavaScript Object Notation) is a highly technical format designed to be interpreted and used by machines. As a result, it's not as easy to use as an Excel or CSV file.
So, if you're looking to back up Trello boards manually, you should think twice before settling on CSV or JSON exports.
Aside from the inconvenience of manual backups, human mistakes, malicious attacks, and technical errors caused by third-party software, users can also lose crucial data on Trello.
In this case, deploying an automated backup service like FluentPro Backup can simplify backups and recovery while ensuring your business-critical data's safety. You don't need an IT team or spend hours every week managing your backups. Automated backup and recovery solutions like FluentPro Backup for Trello are set-it-and-forget-it insurance for your digital data, allowing you to recover from data disasters.
Trello Backup with FluentPro Backup
Though people place a high level of trust in apps to keep their data safe in the cloud, the possibilities of getting your data back or having it restored in case of security breaches are often slim. Especially when using Trello for project management, PMO directors and PPM administrators must be prepared for various issues, from decreasing human errors and automating project backups to data security and recovery.
In short, the safety of your Trello data is just as vital as the data itself. And there are few better options for that than implementing a backup and restoration system.
In this case, FluentPro Backup for Trello can help safeguard your system from data loss and corruption. FluentPro Backup is a reliable cloud-based solution that protects all of your Trello boards, cards, lists, and more.
FluentPro Backup for Trello provides continuous automated backup and automated point-in-time version recovery, allowing you to restore data from backup copies if it is lost or corrupted. Our solution can assist you with:
Prevention of data loss and other risks associated with human errors
Automated protection for your mission-critical data
Restoring point-in-time data versions in case of unintentional deletion or data loss
Automated whole or specified data backup
Saving time and resources needed for manual data backup and recovery
The FluentPro solution saves data in Microsoft Azure Storage, with data encryption capabilities offering utmost confidentiality. So, if you need a solid backup and restore solution for your Trello data, look no further than FluentPro Backup.
Final Thoughts
FluentPro Backup offers backup and restore for Project for the Web, Planner, Smartsheet, Asana, Monday.com, and now Trello. Data can be preserved even as changes are made, and backups can be conducted automatically and continually.
With FluentPro Backup, IT administrators can restore Trello cards, lists, boards, etc., from the specific point-in-time version even if data loss or corruption occurs. So, do you want to give FluentPro Backup a shot?
Get in touch right now
to set up a free demo
Contact us