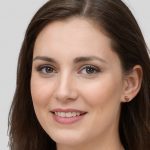 Elena Humeniuk
PPM Consultant
Microsoft Project for the Web is a cloud-based project management tool introduced recently as a part of the Microsoft Project subscription, making the lives of project managers easier. Read on to learn more about Microsoft Project for the Web and simplify its usage.
Microsoft Project for the Web
Microsoft Project for the Web is one of the most widely used project management tools. Since its release, Microsoft Project has become a go-to SaaS platform for project managers, especially with its latest additions and features incorporated within Project for the Web.
Project managers often need to juggle different tasks and meticulously review them. Project for the Web, built on Microsoft Power Platform and Office 365, simplifies the data-driven workload for project managers and allows seamless collaboration with team members.
Basic Microsoft Project Features
With Project for the Web, Microsoft has built Microsoft projects from the ground up. They have introduced different features such as Project Home, Project Roadmap, Task Scheduling, Microsoft Desktop Schedule Import, and many more. Together, they simplify complex tasks and add value to the project execution.
Project Home
Project Home works as a one-stop place for all the available for overviewing every project, creating a project, and roadmaps. It features all the tasks and roadmaps to access the most important and recent ones.
Moreover, you can edit and add files to the favorite option just like you highlight favorite mails in google mail. And thus, it saves you from the inconvenience of going through hundreds of project files.
Microsoft Project Roadmap
As the name suggests, Project Roadmap works like a map to walk you through all the latest updates and features, projects, track and connect, resource management, and many more. It allows you to review all the work and stay updated with the progress.
You can add items to the roadmap and build a project view based on the investment and deliverables. This consequently allows seamless integration between different project execution systems within your company.
Moreover, the integration with Microsoft 365 facilitates file sharing with other team members.
Project Portfolio Management
Project for the Web allows you to do advanced reporting through Power BI and Excel. With Project Portfolio Management, you can build different portfolio models based on your budget and availability of resources.
Microsoft project management software allows you to select and compare them against a strategic business driver. Thus, it ensures that your portfolios are in the same lane as the priorities of your business strategy.
How to Access Project for the Web
Project for the Web comes with three subscription options, Project Plan 1, Project Plan 3, and Project Plan 5. To access Project for the Web, you'll need to purchase one of these options first.
Microsoft Project for the Web – The Good and The Bad
Like all systems, Projects for the Web carries multiple pros and cons. Some of the advantages are:
The features, including Modern UI/UX, work on PC and mobile devices with current configurations.
Moreover, its Microsoft 365 integration allows data to be stored in Dataverse.
You can also create schedules and share projects across different teams in your organization.
Microsoft built Project for the Web with the sole purpose of making it more accessible and easier to use for project managers out there. So, you do not need prior training to manage this platform.
It allows you to extend your functionality and interaction with the help of the 365 apps.
That said, Project for the Web does lack in terms of functionalities:
The platform features focus solely on managing schedules and tasks rather than activities.
Moreover, it does not allow smooth project portfolio management.
Additionally, it takes a lot of time for project managers to install the tool on their devices, wasting their time and energy.
Microsoft Project for the Web drawbacks
Undoubtedly, Project for the Web is one of the best tools for scheduling and managing tasks. However, a few are lacking.
Microsoft Project for the Web offers no protection against data loss or other damages. Managing a vast amount of project data and sensitive information, project managers can face human errors at any time. They can lead to irreversible damage to organizations. That's why it's essential to take preventive measures against data loss or corruption.
Learn more about project data protection
by reading the article What is data integrity
Read now