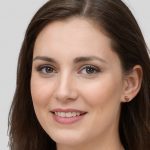 Elena Humeniuk
PPM Consultant
Reading Time:
3
minutes
The best way to deal with data loss situations is to be proactive rather than reactive. As such, you should consider implementing a reliable project backup plan. Most often, a backup strategy reflects what needs to be backed up. The rest concerns how to implement backups and what kind to use. Let's explore the different type of backups so you can determine your project needs.
How Many Backup Types Are There?
To know what strategy best suits your business, you must first understand the available project backup options. They can be divided into three categories:
Full
Differential
Incremental
Full Backup
The most comprehensive cloud data backup is a full backup, in which all the chosen data is copied. This includes all project data, directories, SaaS programs, hard disks, and more. The most significant advantage of this method is how quickly data can be restored. However, this backup is much more time-consuming since everything is done simultaneously. Running full backups frequently also overuses the available storage. Therefore, most businesses typically maintain a full backup and often accompany it with incremental or differential ones. This reduces the amount of storage space required while increasing speed.
Pros:
In terms of simplicity and recovery speed, a full backup is a perfect solution for organizations to defend against data
This could be an excellent alternative if you need to restore some data that are a few months old.
Cons:
It may be time-consuming.
It can overload system storage space.
Incremental Backup
On the other hand, incremental backups for a disaster recovery project plan will only replicate the modified data since the last full or incremental backup was performed. The software often logs the time and date to keep tabs on when files were last backed up and updated.
To save space and ensure that only the latest changes are kept, businesses can execute incremental backups as frequently as they choose. Because only the changed data is copied, this type of backup is much less time- and storage-intensive.
Pros:
Excellent for enterprises with unlimited resources or wanting to maintain their data for long periods.
Ability to recover quickly from incidental software or hardware failures without necessarily restoring all the data immediately.
It saves time and space as it saves only recent file changes.
Cons:
Project recovery can only succeed if the data is foolproof against
Differential Backup
A differential backup copies every bit of data that was altered from a previous version. But, when you run it later, it proceeds to copy all the data changed from the last full backup. Therefore, this type of backup needs more time and space to be completed compared to incremental backups.
Pros:
It's easier to deal with problems caused by system failures or human mistakes.
It offers more flexibility than other types because you can select the information each backup set includes.
Cons:
It consumes more space than an incremental backup.
You will always have to repeat the copying of data.
How FluentPro Simplifies Data Protection
With over 10 years of helping companies get more from the Microsoft PPM Platform, FluentPro has developed advanced solutions for data protection in multiple project management systems.
FluentPro G.A Suite
FluentPro G.A. Suite provides automated Microsoft Project Online backup and recovery. It enables users to run scheduled or on-demand backup of all or selected projects only.
Some of the benefits of using FluentPro G.A Suite for Microsoft Project backup include:
Automated backup and restore of selected data.
Reduced downtime and unwanted costs related to data loss.
Cloud-based project backup solution that guarantees data security and integrity.
No manual work is required.
FluentPro Backup
FluentPro Backup offers automated backup and restore for:
Project data backup runs continuously so that you can restore the necessary project version automatically in case of data damage.
With FluentPro Backup, organizations can enjoy:
24/7, continuous backup of crucial data.
Saving time and human effort thanks to automation.
Guaranteed data integrity since the solution runs on Microsoft Azure
Automated restore of backup copies.
Final Thoughts
Notwithstanding the type of backup strategy you choose, robust project data protection is necessary. FluentPro provides the best cloud data backup solutions.
FluentPro Backup offers the ultimate Project for web backup, Monday.com, Asana, Office 365 Planner, Dynamics Project Operations, Trello, or Smartsheet protection against the risk of human error.
FluentPro G.A. Suite ensures Project Online backup, preventing accidental deleting of sensitive information, productivity, and financial losses.
FluentPro Software guarantees the integrity of your data by ensuring that your mission-critical data doesn't get lost for good.
Schedule a free consultation
to learn more about data protection solutions
Contact us