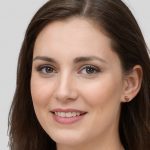 Elena Humeniuk
PPM Consultant
Disasters can strike at any time. According to our research, more than half of businesses fail after a severe disaster due to a lack of proper planning and data protection. It is, therefore, critical to examine your IT infrastructure and identify what information security measures you can implement to reduce catastrophic damage and recover operations. Losing mission-critical information, document corruption, or project damage can jeopardize an organization's success. In addition, stalled projects, productivity losses, wasted time, and extra costs are among the expected consequences. So, every organization needs reliable project data protection for an effective workflow. But what are the differences between disaster recovery vs. cloud backup? This article looks at how these systems differ and explains how project managers can use them to secure their project data.
What is Project Data Backup and Recovery?
Data backup refers to regularly creating a copy of your project data and management system that you can use for recovery if the original data is lost or corrupted.
Cloud backup keeps your sensitive data in a safe facility; this model stores your projects and other sensitive information in a secondary, off-site location. Cloud storage has cutting-edge security systems specifically designed for reliable data protection.
Cloud backup is critical for projects and sensitive information involving your team and clients. Thus, regular project backups are essential to protect and recover mission-critical data during emergencies.
Disaster Recovery
Disaster recovery is a failsafe. Your company's IT systems can fail suddenly and without warning due to unforeseen security issues. Disaster recovery involves planning to move or failover workloads from a primary storage facility to a secondary disaster recovery site to restore data and operations.
A data backup disaster recovery plan allows businesses to react quickly and take immediate action to minimize damage, rebooting operations as soon as possible to reduce losses. It often includes the following:
Staff who can carry out emergency procedures
Important IT resources and the maximum allowable downtime
Methods or technologies that managers can employ in the recovery process
A disaster response team, as well as their contact information and communication methods
Disaster Recovery vs. Cloud Backup: What is the Difference?
Disaster recovery vs. cloud backup are different. Cloud storage and backup services protect your project data by making actual copies of project data and storing them in a secondary location.
On the other hand, disaster recovery encompasses the entire strategic plan for reacting to a catastrophic event and putting backups into action. Backups are housed under the disaster recovery umbrella. Although you might have implemented a particular cloud backup and recovery system for your project, responding to a disaster requires planning for the worst-case scenario.
Understanding the distinction between data backup and disaster recovery boils down to distinguishing between a remedy (cloud backup) and a tactic (disaster recovery). Both are essential to ensure your project data is always secure, even during disasters.
Cloud Backup Strategies
A smooth backup solution and strategy make all the difference for your projects. But due to the growing threat of data loss, selecting the right backup solution has become challenging.
Some key considerations for making a good backup strategy can be:
Choosing backup locations
Selecting a backup method
Creating an automated and scheduled backup system
Making a process to ensure updated applications, data stores, and servers
Ensuring controlled backup security
Your project may need an automatic system from which you can easily back up and recover information from a copy in the event of data loss. We recommend using a cloud-based backup system like FluentPro Backup to back up your projects regularly.
Why Choose FluentPro Backup?
FluentPro Backup provides a one-stop solution for companies and project managers who need backup and recovery tools. It is a cloud-based project backup and restoration system available for:
FluentPro Backup provides you with the following:
Data protection
Storage of data in a secure location: Microsoft Azure
Automated continuous project backup
Simple one-click restoration process
Prevention of data loss
Recovery of damaged data
FluentPro Backup is an automated backup system providing a one-click restore process for your project management system. Its automated continuous backup system makes storing and creating your project data backup seamless.
FluentPro Backup is highly secure and actively updated.
Your project data is backed up to a secure location automatically and continuously.
It is easy to access, and encrypted and provides long-term security and backup assistance for your projects while remaining fully under your control.
It minimizes the risk of human errors or project data loss. It also reduces the amount of work a project employee needs to handle, which results in a more optimized workflow.
FluentPro Backup gives you everything your project management system needs, from a backup and restore solution.
Conclusion
Data is the cornerstone of the new business world, and data security has become paramount. Backup and recovery systems have become a need. Besides, the advantages of having a secure cloud backup solution greatly outweigh the cons.
While many data recovery solutions are available, FluentPro Backup is the best option for project managers. Its automated project backup allows you to recover your data after damage quickly. It also lets you focus on other duties without worrying about data security.
Schedule a call
to reap the benefits of FluentPro Backup today
Contact us