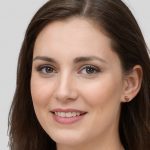 Elena Humeniuk
PPM Consultant
Alongside remote working and the rise of data-driven businesses, during the pandemic, companies also saw an increase in data loss. According to a report by IBM, the cost of data breaches in 2021 was the highest in 17 years, jumping from US$3.86 million to US$4.24 million per year.
Organizations manage a large portion of the data at risk, and the more data an organization deals with, the greater the risk becomes. Therefore, the importance of data recovery and backup solutions for protecting sensitive data from all types of threats and errors in project management systems has slightly increased.
In this article, we'll look at the top 7 benefits of data backup and recovery, explain the importance of data backup, and the best data protection solution for your company.
What is Data Backup and Recovery?
Data backup and recovery is creating and storing backup copies of data to safeguard businesses from data loss due to breaches, external attacks, software crashes, and hardware failures.
All businesses and organizations today are susceptible to many data threats. An organization may suffer irreversible data loss if it does not have good data backup strategies. Negligence can lead to financial losses, customer distrust, and legal consequences.
Who Needs to Use Data Backup and Recovery Services?
Organizations can't rely on good fortune when handling significant amounts of information in project management systems. They need to think of reliable project data protection and security. That's why backup data and recovery services should be a top priority for any organization that collects, stores and uses compassionate and critical data. This includes businesses, government agencies, educational institutions, healthcare providers, financial institutions, and other organizations that rely on data to carry out operations. 
Organizations that obtain data from their customers, such as online stores or insurance agencies, have a high risk and a huge responsibility to protect their consumer's data. Additionally, with the rise in privacy regulations, all organizations have an added responsibility to secure and protect their client's data from loss or breach. That's why they shouldn't neglect backup importance.
Why is Backing Up Important?
Backing up your data is crucial because it helps you to protect your valuable information from loss or damage. There are several reasons why is backing up data important:
Hardware failure. Computers and other electronic devices can fail at any time without warning. If you have not backed up your data, you risk losing everything stored on your device.
Human error. Accidental deletion of files is a common mistake that can happen to anyone. That's why data back up can help you to recover lost files.
Data loss. Losing mission-critical information can lead to productivity, financial losses, stalled projects, and other damage. That's another reason why data backup is important for businesses.
In conclusion, these reasons reveal why is backup important. Organizations need to protect their valuable information from loss or damage. Make sure you back up your data regularly and store it in a safe location.
Advantages of Data Backup and Recovery
There are plenty of consequences of data loss. So, taking adequate measures to backup and restore project management platforms has many advantages.
Let's look at some advantages of data backup and recovery solutions.
1. Data Security
One of the most crucial parts of data backup and recovery is security. The importance of data backup and restore solutions with solid security is critical to protect an organization's project management data.
Investing in dependable data backup and recovery services can help secure your data against disasters like data sprawl and breaches. It is also critical for ensuring customers' data safety and compliance with legal standards.
2. Data Recovery and Replication
The primary goal of data backup is to ensure data recovery and restoration. A sound recovery system can help you avoid downtime and keep your business running smoothly.
Replication is a feature found in most data backup and recovery applications. This functionality creates and saves real-time copies of your project data. As a result, you can rest assured that your data is safe.
In data loss, replication allows you to restore your projects in no time. It's another reason why you should backup your data.
3. Easy Data Management
Data recovery is a time-consuming and unpleasant operation. As a result, organizations often face various complications in data management during restoration.
However, using the correct data backup program makes managing the recovery process effortless. Besides, a reliable data backup system helps users back up their data frequently and consistently.
Most data recovery solutions automatically create a thorough backup strategy for your project management platforms. So you can safeguard your data from errors without compromising on efficiency. Businesses can use these automatically generated restore points to recover from any data crisis.
4. Cost Control
Losing vital organizational data can put your company out of business. Losing customers' sensitive information can lead to lawsuits; data loss can stall projects, cause productivity decrease, and financial losses.
So, while data backup, recovery solutions, and software can seem expensive, the importance of data back up is obvious. It's a wise investment in the long run.
5. Unhindered Performance
Manually backing up an organization's data is time-consuming and resource-intensive. Moreover, company servers often have difficulties handling a large amount of data. Backup and recovery programs can offer you the perfect solution in such situations.
Manual backups consume more storage space and bandwidth, but a data backup system can improve network speed and lower storage expenses. The organization can carry on daily tasks without slowing down any process with the right data recovery solution. That's why is back up with automated solution important.
6. Increased Competitive Advantage
As organizations grow increasingly data-dependent, data is becoming something akin to oil. Data efficiency provides a competitive advantage in such a business climate.
Users can access client data from anywhere using online backup and recovery solutions. Furthermore, the importance of backup data system's advanced security features can safeguard customer data.
7. Maintaining Standards of Compliance
Currently, various data privacy legislations make it a legal need to store an organization's data appropriately. Failure to adhere to such compliance rules might result in fines and legal ramifications.
Furthermore, data backup services allow you to store a copy of your projects while also tracking them for auditing purposes.
Choosing the Right Data Backup and Recovery Solutions
We've already discovered why is data backup important for your business. Reliable data protection solutions are crucial for any organization. Here are some factors to consider when making your choice: 
Data type

you need to backup and recovery is a critical factor. 

 

Frequency of backup

. How often you need to back up your data depends on how frequently the data changes. 

 

Recovery Time Objective (RTO)

refers to the amount of time you can afford to be without your data in the event of a disaster. Determine how quickly you need to restore your data and make sure the backup solution you choose meets your RTO needs.

 

Security

. Ensure that the solution you choose has strong encryption and other security features to keep your data safe.

 

Scalability

. Consider the potential growth of your data in the future and choose a backup solution that can scale up as needed.

 

Cost

. Determine your budget and select the software that meets your needs without breaking the bank.

 

Support

. Look for good customer support to ensure you can quickly resolve any issues that arise.

 

Ease of use

. The software should not require extensive technical knowledge to set up and operate.

 
By considering these factors and reasons why backing up information is recommended, you can choose a backup and recovery solution that meets your specific needs and provides reliable protection for your data. 
Backup and Recovery by FluentPro
When using project management systems, organizations risk losing mission-critical data due to human errors or other unforeseen circumstances. However, FluentPro understands the importance of data backups and can prevent these risks and further damage from happening. 
FluentPro Backup is a cloud-based platform providing automated continuous backup. The solution backs up the project version whenever changes are made. Afterward, in case of data loss or any other disaster, you can recover the point-in-time project version automatically.  
FluentPro Backup helps organizations protect project management systems like: 
It also provides automated backup and recovery for Microsoft Dataverse.
By choosing FluentPro Backup, organizations can benefit significantly from the following: 
Reliable data protection

 

Automated backup and restore

 

Exceptional security, as the solution runs on Microsoft Azure

 

Reduction of any risks related to human errors or data loss

 

Elimination of costs and emergencies caused by data loss

 

Minimum support and maintenance

 
Final Thoughts
The importance of backing up data has increased in this data-driven world. But with a multitude of data solutions available on the market, choosing the best backup software for your organization can be difficult.  
With an automated project management backup solution like FluentPro, preserving, maintaining, and restoring your backups is simple, efficient, and secure. FluentPro Backup provides reliable protection for popular project management platforms like Project for the Web, Dynamics Project Operations, Monday.com, Microsoft Planner, Trello, Smartsheet, and Asana. In addition, it guarantees reliable security for Microsoft Dataverse tables. Understanding why backing up data is important for organizations, it keeps your project information encrypted, continuously backed up, and secured from errors and data loss risks.
Request a demo
to get more information on how FluentPro Backup works
Book a demo