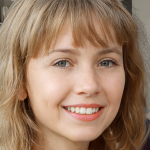 Valeriia Sitolenko
PPM Consultant
Organizations process vast amounts of data each day. Project managers need this data to keep operations running smoothly and to meet project schedules and deadlines. This means mission-critical data must be readily available to project managers to ensure timely and efficient completion. 
 Why project managers worry about company data
For most organizations, data is the lifeline of operations, as people and companies depend on data for their operational activities. However, project managers and IT specialists have additional concerns, such as protecting their data from disasters. This includes lost, damaged, or corrupted data caused by: 
A sudden power outage or system crash.

 

Human errors including wrong naming or unintentional deletion of projects, files, or folders.

 

Compromised databases.

 
 As a result, project managers need a reliable backup strategy. 
Project data backup and recovery
Creating a project data backup is a proactive step where IT specialists create and store different copies of project data that can then be deployed to protect their companies against data loss. Project recovery, on the other hand, means restoring the data from a backup source to an alternate or original location where project managers can replace it with lost or damaged data.  
You can set up an effective project data backup and recovery for your organization with a proper backup strategy. 
A backup strategy is a well-designed plan that ensures copies of an organization's critical data are created and kept in a ready-to-restore state if data loss occurs. 
Therefore, choosing the best backup strategy to adopt remains critical. 
Choosing a backup data and recovery plan is easy
Creating a data backup and recovery plan for your business doesn't have to be complicated. Many companies like yours have successfully set up a data protection system and restoration platform that offers excellent backup solutions for operational needs. Many companies, for example, succeeded by signing up with the cloud-based software solution FluentPro Backup. 
How FluentPro Backup safeguards continuous business operations
FluentPro Backup software is designed to aid project management platforms in data security and dependency. The software helps create a secure backup solution for all your projects on Microsoft Project for the Web, Office 365 Planner, Dynamics 365 Project Operations, Asana, Trello, Smartsheet, and Monday.com. 
Once the software is set up and running, it creates a backup copy of all projects, tasks, users, resources, and groups across your organization. The backup is automatic and saved to cloud storage, making it a dependable, cloud-based solution. 
FluentPro Backup reduces the risk of losing your data. Its cloud functionality secures the data in your selected project management systems, be it Trello, Monday.com, Office 365 Planner, Dynamics Project Operations, Asana, Smartsheet, or Microsoft Project for the Web. The continuous and automated data backup and recovery functionality of this cloud-based solution mean that the integrity of your data is retained. FluentPro Backup is the leading backup solution. 
It provides user-friendly access to schedule and manage project backup and to recover point-in-time data.

 

It offers advanced data protection solutions through its robust, cost-efficient, and time-saving cloud storage functionality.

 

Its comprehensive data encryption further guarantees the security of your data.

 

Its automated backup options can backup or restore specific projects or entire datasets without manual interference.

 

 
Secure your data with FluentPro Backup
Securing your data integrity through data backup solutions isn't something to take for granted. Disaster can strike anytime, and companies without a backup strategy may face productivity, financial, or data losses or disrupted operations. 
To mitigate this risk for your company, begin managing your data better today. To do this, use one of the best backup services available: FluentPro Backup software. 
FluentPro Backup increases organization's efficiency
 FluentPro Backup does more than data backup and recovery. It also offers additional benefits. 
Automatic data backup reduces the cost and time associated with manual project data protection.

 

Eliminates data loss or other related risks.

 

Increases business integrity and stakeholder trust in your ability to deliver on time and under budget.

 

Improves employee productivity by allowing them to work with complete confidence.

 

Cloud-based backup keeps business data safe and reusable during periods of disasters.

 

Ensures continuous project workflow by eliminating sudden disruptions to business activities caused by data security issues.

 
Schedule a demo today
to see how FluentPro Backup protects your projects
Schedule